VR Math
Genre: Educational AR/VR Application
Year: 2017
Platform: iOS, Android
Tech: Unity3D
Team size: 6-8
Role: CTO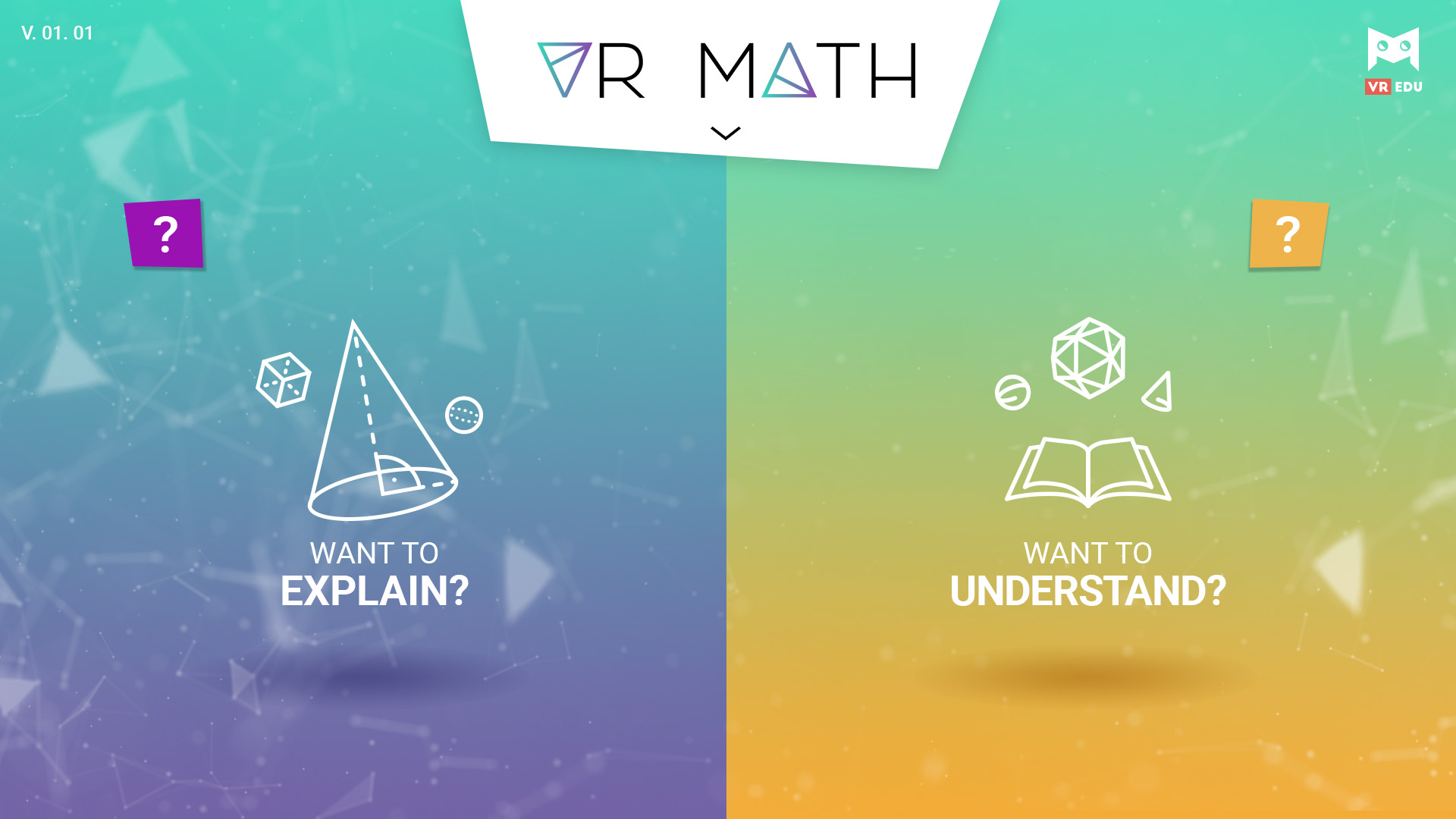 Virtual classroom application with which teachers and students can simultaneously collaborate on selected exercises based on geometry curriculum. The application provides several view modes including 2D, 360, VR, AR. The application also has specialized ARKit and ARCore versions.