Tap Company
Genre: Idle / Incremental / Strategy Game
Year: 2015
Platform: iOS, Android
Tech: Unity3D
Team size: 12-15
Role: Lead Developer
Tap Company is a 2D idle / incremental mobile game made with Unity3D for iOS and Android. The game has all the basic incremental game- and F2P elements, a lot of ingame characters (with AI) and also has story which is represented in detailed cutscenes.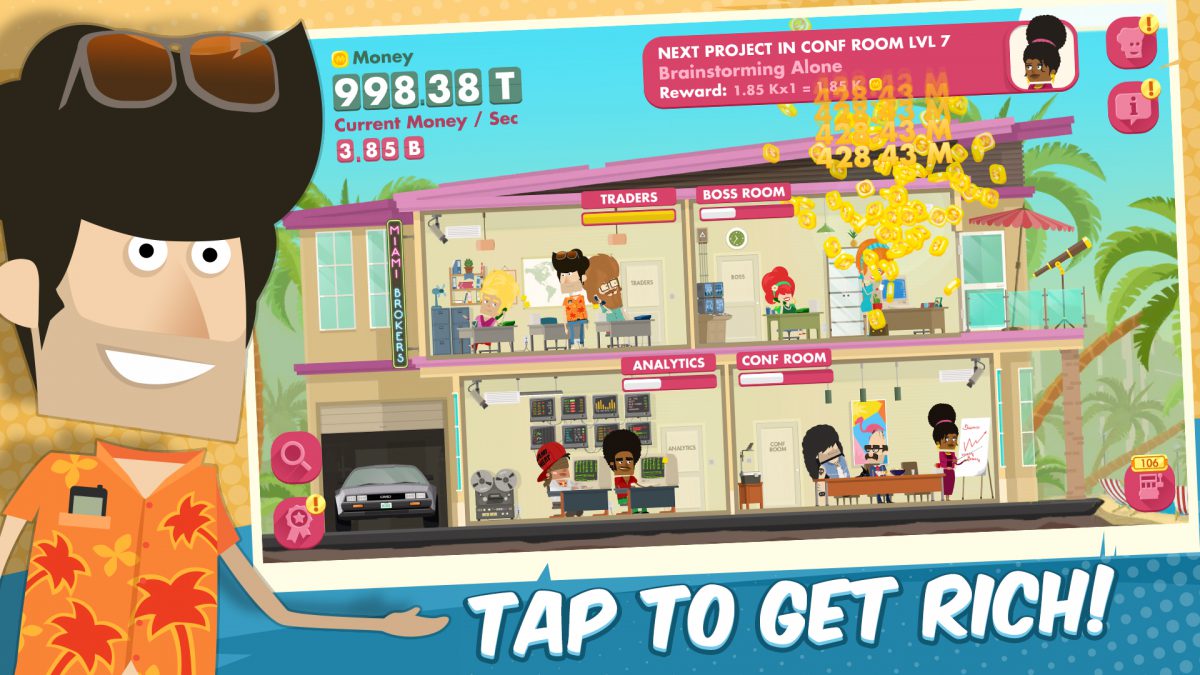 I was lead developer on the project meaning I organized the work of others, structured the game architecture and implemented more than half of the game's features.